About Airpower Climate Hire
Airpower Climate Hire situated in Sydney New South Wales is a privately owned business that has been operating for over 20 years. Since opening the doors in 1996, we have grown from a company focused solely on portable heating and cooling units, to one that caters for all facets of climate control for commercial use.
From the start, we have had a reputation in the industry as a supplier of meticulously maintained equipment that never closes its doors, offering around the clock service that is second to none. As a team, our commitment to quality and service has enabled us to keep our equipment in as new condition for most of our operating time. This has been through the constant cleaning, and where needed, repairs on gear.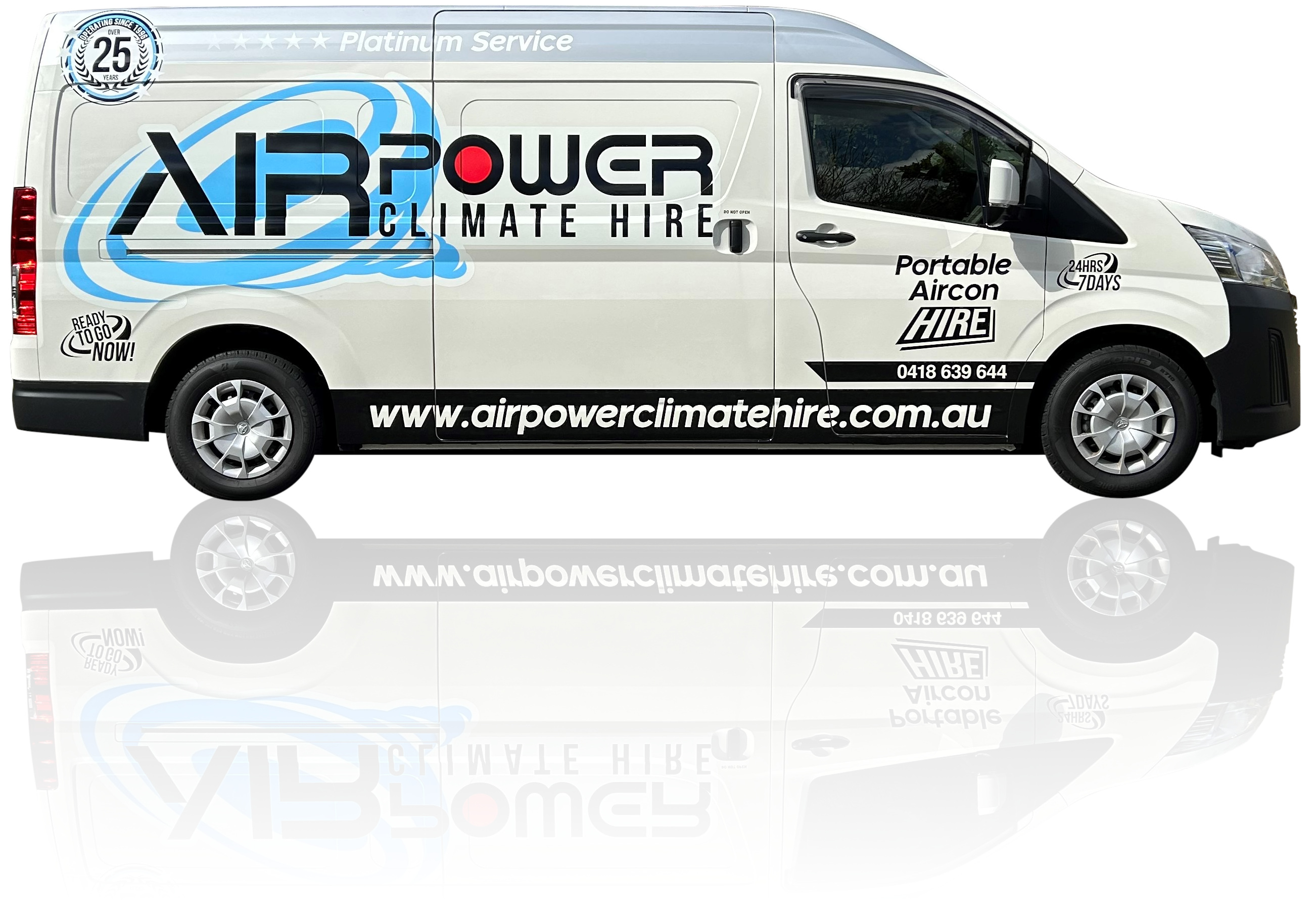 The Team at Airpower Climate Hire believe that our portfolio of equipment collected from countries all over the globe will satisfy any of your requirements. We are your one stop climate shop with items ranging from cooling and heating, to fans and dehumidifiers. The team offers on-site inspections to make sure that when we deliver you have the required gear.
If you believe your company can benefit from our 24/7 prompt service, please send us an email with your company details, so when you are in need of help we are only a phone call away.